Videos about Czardas for violin and piano
Advanced Approach to Violin Shifting - Part 2
In this second video, Prof. Fitzpatrick extends his teaching on shifting technique with practical applications to popular violin repertoire, such as the famous Czardas by Monti, Paganini's First Violin Concerto, and many more. ...

Views:
242
Added:
Dec 3, 2014
More videos by Virtual Sheet Music...
---
How to approach Monti's Czardas
In this video, Lora teaches you, step-by-step, how to approach and study the famous and beautiful Czardas by Monti. This video is great for intermediate players, and it is a wonderful 20-minute long lesson you don't want to miss!
views: 106
Added Jan 7, 2015
More videos by other sources...
---
---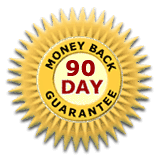 Top of Page