Videos about Concerto in E minor for violin and piano
Felix Mendelssohn-Bartholdy's, Concerto in E minor Op. 64 Violin and Piano sheet music - Video Score
http://www.virtualsheetmusic.com/video106 Virtual Sheet Music presents the famous Felix Mendelssohn-Barthold... Concerto in E minor Op. 64 Violin and Piano sheet music - Video Score. Subscribe to our channel to watch weekly Video Scores from our high quality sheet music collection. This Video Score is about Violin and Piano sheet music and related MP3...

Time:
11:27
Views:
132
Added:
Jul 26, 2016
More videos by Virtual Sheet Music...
---
How to develop a Tonal Palette
In this video, Prof. Fitzpatrick introduces the concept of "tonal palette" which is based on sound production and the elements of tone. For example: do you know that your violin sound can change according to where you place your bow on the strings?
views: 675
Added Sep 3, 2014
---
How to approach the Mendelssohn violin Concerto
In this video, Todd Ehle gives you thoughtful insights and study tips to approach and play the most difficult passages of Mendelssohn's violin concerto in E minor.
views: 164
Added Apr 30, 2013
---
Let the Force Be With You
In this video, Prof. Fitzpatrick answers this very intriguing question: How can we take the concept of "force" from the popular Star Wars movies, and apply it to the violin?
views: 71
Added Feb 3, 2016
---
---
The Dreaded Metronome
In this video, Prof. Fitzpatrick shows you how to correctly use the metronome for practicing and learning the violin.
views: 12
Added Aug 3, 2016
---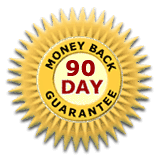 Top of Page