Videos about Meditation from Thais for violin and piano
Fritz Kreisler plays Thaïs-Meditation
Here is a 1928 recording of Fritz Kreisler playing his arrangement of the Meditation from Thaïs. Carl Lamson is at the piano. (Add ...

Time:
4:2
Views:
885
Added:
Nov 7, 2010
More videos by Virtual Sheet Music...
---
---
What are Rotations?
In this video, Prof. Fitzpatrick explains the concept of "rotations" on the violin, and how it can help a great deal with vibrato, shifts, and more.
views: 351
Added May 7, 2014
---
How much pressure does it take to push the string down to make a sound?
In this first expert video, Prof. William Fitzpatrick of Chapman University explains how to apply the right amount of pressure with the finger on the violin fingerboard. Too much pressure is usually bad, but how do you find the right pressure or force to put on your left hand fingers?
views: 318
Added Nov 4, 2013
---
Just Me and My Vibrato
In this video, Prof. Fitzpatrick gives you some great tips to start or improve your vibrato.
views: 4
Added Aug 5, 2015
More videos by other sources...
---
---
---
---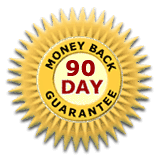 Top of Page