Concerto in B minor Op.3 No.10

RV 580 (parts)

by Antonio Vivaldi for four violins, strings and harpsichord
---
$0.00 (free) if you become a Member! (learn more...)
This is a Virtual Sheet Music high quality digital item that includes:
---
"Virtual Sheet Music is a profoundly useful service. The quality of the pdfs, the cost of the music, and the speed with which it is available on your computer are all impressive. I had an emergency, and searched the internet for help. One..."
[show more]
---
About Concerto in B minor Op.3 No.10 RV 580 (parts) sheet music for four violins, strings and harpsichord by Antonio Vivaldi:
High quality Digital sheet music for four violins, strings and harpsichord, RV 580, from "L' Estro Armonico", Single Parts, realized harpsichord part included
This item includes:
PDF
(digital sheet music to print),
Scorch Interactive Sheet Music
(for online playing, transposition and printing),
Videos
,
MIDI
and
Mp3
audio files*
Genre: classical
Skill Level: medium/high
This item contains the following parts:
violin I, 7 pages
violin II, 5 pages
violin III, 5 pages
violin IV, 5 pages
viola I, 4 pages
viola I, 4 pages
cello, 5 pages
harpsichord, 9 pages
---
Content details (with audio previews):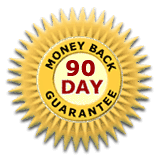 Musicians Who Bought This Item Also Bought
* Included Mp3 files are not real recordings, they are made by high quality sampled instruments and are intended for educational and informative purposes only (
learn more...
)
Top of Page