Videos about Ave Maria for voice and piano
Gounod's Ave Maria piano and vocal sheet music - Video Score
http://www.virtualsheetmusic.com/video11 Virtual Sheet Music presents the famous Gounod's Ave Maria for piano and vocal. Subscribe to our channel to watch weekly Video Scores from our high quality sheet music collection. This Video Score is about Piano sheet music and related MP3 files. It gives you the opportunity to play the music directly from your...

Time:
4:22
Views:
555
Added:
Jul 7, 2016
More videos by Virtual Sheet Music...
---
How the Voice Works
In this video, we introduce Dr. Rebecca Sherburn, Director of Vocal Studies and Associate Professor of Voice at Chapman University in Southern California. Starting from this video, she'll take care of giving us fantastic voice lessons for the months to come. In this first video, Rebecca gives you a primer on mastering the voice.
views: 69
Added Oct 4, 2017
---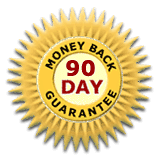 ---
Get the accompaniment video for this!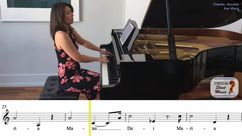 Play Ave Maria with a real pianist!

Add to Cart Now!
Top of Page