Videos about Sonatas and Partitas for violin solo
Vanessa-Mae plays Bach's Partitia in E
Vanessa-Mae plays one of Bach's most famous compositions: Partitia in E for solo violin. ...

Time:
3:40
Views:
406
Added:
Oct 1, 2011
More videos by Virtual Sheet Music...
---
How to approach the Bach's Fugue in G minor
As requested by many viewers, in this video, Todd tackles the well-known Fugue in G minor from Sonata No. 1 for violin solo by Johann Sebastian Bach. Todd offers you interesting tips and unique insights that are sure to make your playing of this piece inspired, enjoyable and of great effect.
views: 436
Added Aug 7, 2013
---
How to approach Bach's Sonata No. 1 - Adagio
In this video, advanced violin teacher and expert Todd Ehle, teaches how to approach and study the most well-known movement from the famous Sonatas and Partitas by Johann Sebastian Bach.
views: 328
Added Apr 4, 2013
---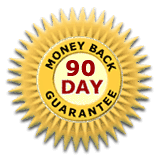 Top of Page