Melodies

for the Young Violinist

* Exclusive Production *
---
$7.49 (save 50%) if you become a Member! (learn more...)
This is a MusiShare item that includes:
---
"I am enjoying working my way through this book and will recommend it for everyone wishing to improve their techniques and precision playing"
[show more]
---
About Fitzpatrick - Melodies for the Young Violinist e-book:
E-Book, for the Young Violinist, Third Edition
This item includes:
PDF
(digital e-book),
Videos
(interactive and downloadable),
MIDI
and
Mp3
audio files*
Genre: classical, traditional, instructional
Skill Level: easy/intermediate
Pages: 41
E-Book Description:

Description from the Author:

These Melodies were written over the span of a year on the train from Fontainbleau to Paris. I had a need for a book that would bridge the gap between my "Chanson pour les Jeunes Violonistes" book to the Vivaldi A minor concerto and the Kayser etudes book. I did not like the available possibilities so I decided to write my own.

I reviewed the Vivaldi op.3 no.6 A minor concerto and Kayser etudes with the following question in mind; what does a student need to be able to do mechanically to be successful in these works. For each area that I found I wrote a Melody that would lead to the acquisition of that skill. This generally took about a week and then I would test it on my older students at the Conservatoire Maurice Ravel de Levallois Peret where I taught in Paris.

When I finished I had composed 16 Melodies. I now thought great but I did not really in-depth address shifting, either into other positions or the gesture itself. So I wrote the 8short shifts section of the book. Each short shift is to be played first in 1st position and then with the indicated fingerings. Inside you will find the specific reason for each of the Melodies with as well helpful hints as to how to use them. They follow the key order of A major / D major / G major / B flat major / E flat major. Dynamics are added progressively throughout the Melodies starting with very simple ones in Melodies I and II. I composed these Melodies and short shifts over twenty-five years ago and have been using them with much success ever since. Here's hoping that you find them as useful as I have.



About William Fitzpatrick:

From Founder and First Violinist of the New York String Quartet, to Director of Chamber Music at the American Conservatory in Fontainebleau, France, William Fitzpatrick has taught many of today's leading violinists and chamber musicians. He is a graduate of the Juilliard School, where he studied with Ms. Dorothy Delay and was an assistant to both Robert Mann and Claus Adam of the Juilliard String Quartet. William is today the Temianka Professor of Violin at the Hall-Musco Conservatory of Music at Chapman University in Orange, California, and he is the Founder and CEO of MusiShare LLC. (http://www.musishare.net) and Artistic Director of the MusiShare Young Artist Program in Costa Mesa, California. Prof. Fitzptrick is also our Advanced Violin Expert, here on Virtual Sheet Music.
---
Content details (with audio previews):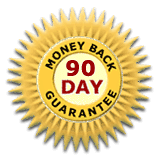 * Included Mp3 files are not real recordings, they are made by high quality sampled instruments and are intended for educational and informative purposes only (
learn more...
)
Top of Page