Biggest Digital Christmas Sheet Music Showcase
Discover the biggest selection of Christmas Sheet Music and Christmas Carols PDFs on the web, for all instruments and ensembles, with play-alongs. Pick your instrument, skill level, and collection to enjoy our extensive Christmas offering of over 3,000 carols available from over 260 different high-quality digital sheet music collections by Virtual Sheet Music®.
If you wish to print them out or download them as PDF files as well as downloading the included audio files and accessing any included accompaniment file, please add your selected item to your cart and proceed to the checkout to buy it, or Become a Member to download everything for free.
Merry Christmas!
Countdown to Christmas:
--------------------
Add this title to your cart to print and download this collection, and everything included!
---
---
About this collection:
Title:
Christmas Carols, coll.1
Composer:
Miscellaneous
Instruments:
piano, voice or other instruments
Included carols:
Jingle BellsJesu Joy of Mans desiringJoy to the WorldThe Coventry CarolDeck the HallsWe Wish You a Merry ChristmasTwinkle Twinkle Little StarO Christmas TreeWhat Child Is This - GreensleevesThe First Nowell - The First NoelCarol of the BellsO Come All Ye Faithful - Adeste FidelesSilent Night
---
Add this title to your cart to print and download this collection, and everything included!
---
---
---
Included Media Files:
---
Available actions:
Search & Browse the Christmas Repertoire
Top Quality, printable Christmas sheet music to download instantly.
---
Popular Christmas Categories
---
Browse Christmas by Skill Level
---
Browse Christmas by Instrument or Ensemble
---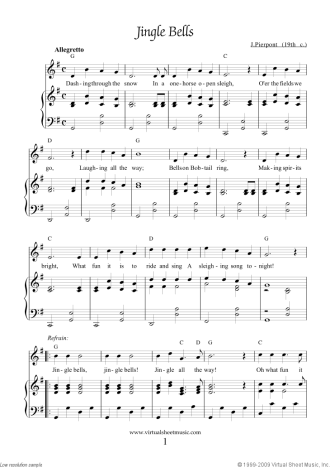 Christmas Carols Sheet Music Collections
Look no further! These are unique and High-Quality collections ready to download and print instantly that include audio accompaniment files to play along, and much more! Available for all instruments and ensembles, all collections include free printable previews of the most popular carols such as Jingle Bells, The Holly and the Ivy, Good King Wenceslas, It Came Upon the Midnight Clear, and many more in high-quality digital sheet music PDF file format, including lyrics for most of them (at least, for the ones where the melody can be easily sung), plus audio MIDI, Mp3 files and
Mp3 accompaniment tracks
. Most collections also include Interactive Sheet Music for online playback, transposition and more. If you are looking for a particular Christmas Carol arrangement or transcription you can't find right here,
just let us know
. We will be very happy to consider to make it for you. Also, don't forget to consider a Membership as a
unique gift,
which today
plants 10 trees
!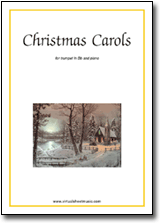 New collections will be published soon. Be sure to
join our Mailing List
to be notified when they will be ready for you. If your instrument or ensemble is not listed on this page, we can consider to prepare a Christmas Collection for you! Just
Make a Request
. Thank you!
Latest Additions for Christmas
Christmas Piano Accompaniment Videos™
---
Piano accompaniment video performed by Lisa Maresch.
Genres: Christmas
-
Skill level: EASY
-
Released on November 18, 2016
---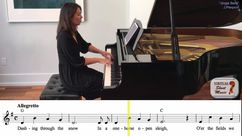 ---
$4.99
($2.49 for Members)
Piano accompaniment videos performed by Lisa Maresch.
Genres: Christmas
-
Skill level: EASY
-
$19.99
($9.99 for Members)
Released on December 13, 2016
---
Comments, Requests, Questions & Answers
Do you have any questions or requests about the Christmas music repertoire, the Christmas genre in general, or just a comment about this page? Please, post your thoughts in the field below, our community members and supervisors will be happy to get back to you right away!