Partita No.2 in D minor

(NEW EDITION)

by Johann Sebastian Bach for violin solo
---
$0.00 (free) if you become a Member! (learn more...)
This is a Virtual Sheet Music high quality digital item that includes:
---
"I ordered this music because I heard the story of Joshua Bell playing it as a busker in the New York subway prior to his concert in Carnagie Hall,so I thought I would give a try.I have been playing the violin since 1940 and now play the..."
[show more]
---
About Partita No.2 in D minor:
High quality Digital sheet music for violin, BWV 1004, from "6 Sonatas & Partitas", NEW EDITION, includes two different version: unfingered version (original version), and edited version with fingerings and bow indications by Prof. Todd Ehle.
This item includes:
PDF
(digital sheet music to download and print),
Interactive Sheet Music
(for online playing, transposition and printing),
Videos
,
MIDI
and
Mp3
audio files*
Genre: classical
Skill Level: advanced
This item contains the following parts:
original version, 12 pages
edited version, 12 pages
---
Content details (with audio previews):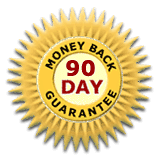 ---
Get the video lesson!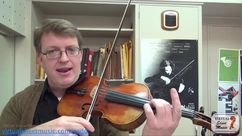 Learn Partita No.2 in D minor with a music teacher!

Add to Cart Now!
* Included Mp3 files are not real recordings, they are made by high quality sampled instruments and are intended for educational and informative purposes only (
learn more...
)
Top of Page